LevelUpWay – Glass Hydrogen Generator Water Bottle up to 0.8 PPM
ORIGINAL DESCRIPTION ON AMAZON

False claims (if present) are highlighted in red by Hydrogen Water Labs
Molecular hydrogen is a substance that has existed on Earth for a long time. It is hydrogen that exists in a molecular form after two hydrogen atoms are covalently bonded. In layman's terms, hydrogen is also called hydrogen molecule and its chemical symbol is H2. Whether it is molecular hydrogen, hydrogen, or hydrogen molecules, it is actually the same substance. The English name is molecular hydrogen. In Japanese, hydrogen and hydrogen are commonly referred to as "hydrogen", and water containing hydrogen is referred to as "hydrogen water." 
Why Should You Drink Molecular Hydrogen Water?

Our body is exposed to toxic free radicals through a variety of factors, such as UV radiation, air pollution, toxins, and more.

Molecular Hydrogen, as the smallest molecule, can easily enter the cells, only scavenging and neutralizing the harmful free radicals, with no side effects.

H2 helps to improve cell signalling, which has beneficial metabolic, anti-inflammatory. Molecular Hydrogen are very effective in boosting energy, protecting muscle, balancing the pH of the blood.

The Top 10 Health Benefits of Hydrogen Water

1. Reduce fatigue & boost vitality
2. Remedy for allergies
3. Promote cardiovascular cerebrovascular health
4. Antioxidant
5. Improving Metabolism
6. Anti-inflammation
7. Prevent Degenerative Diseases
8. Anti-Aging
9. Slimming Beauty
10. Improve memory & cognitive function.

                 

Benefits of NEW SPE PEM technology:

It used latest SPE PEM technology with DUPONT – USA Proton Exchange Membrane, which is far better than ordinary water generators or ionizers.

We use premium non-toxic Platinum coated Titanium electrode plates.

Only six minutes to reach the high concentration of 1100 PPB/Which is quite enough, and you can use your Hydrogen Bottle all day long/.

No more ozone chlorine and other harmful substances.

Needn't maintenance, can use for 2-3 years. 
Spare Parts!!!

We have all Spare Parts for the peace of mind of our customers!                                                                                                               

E – book

E-Book About All Benefits Of Using Hydrogen Water.                                                                                                                             

Our engineers have made the perfect Hydrogen Bottle, Premium Quality Materials, Best Size, and Water Content.

JUST DRINK WATER AND BE HAPPY
OUR TEST (AN IMAGE IS WORTH THOUSAND WORDS)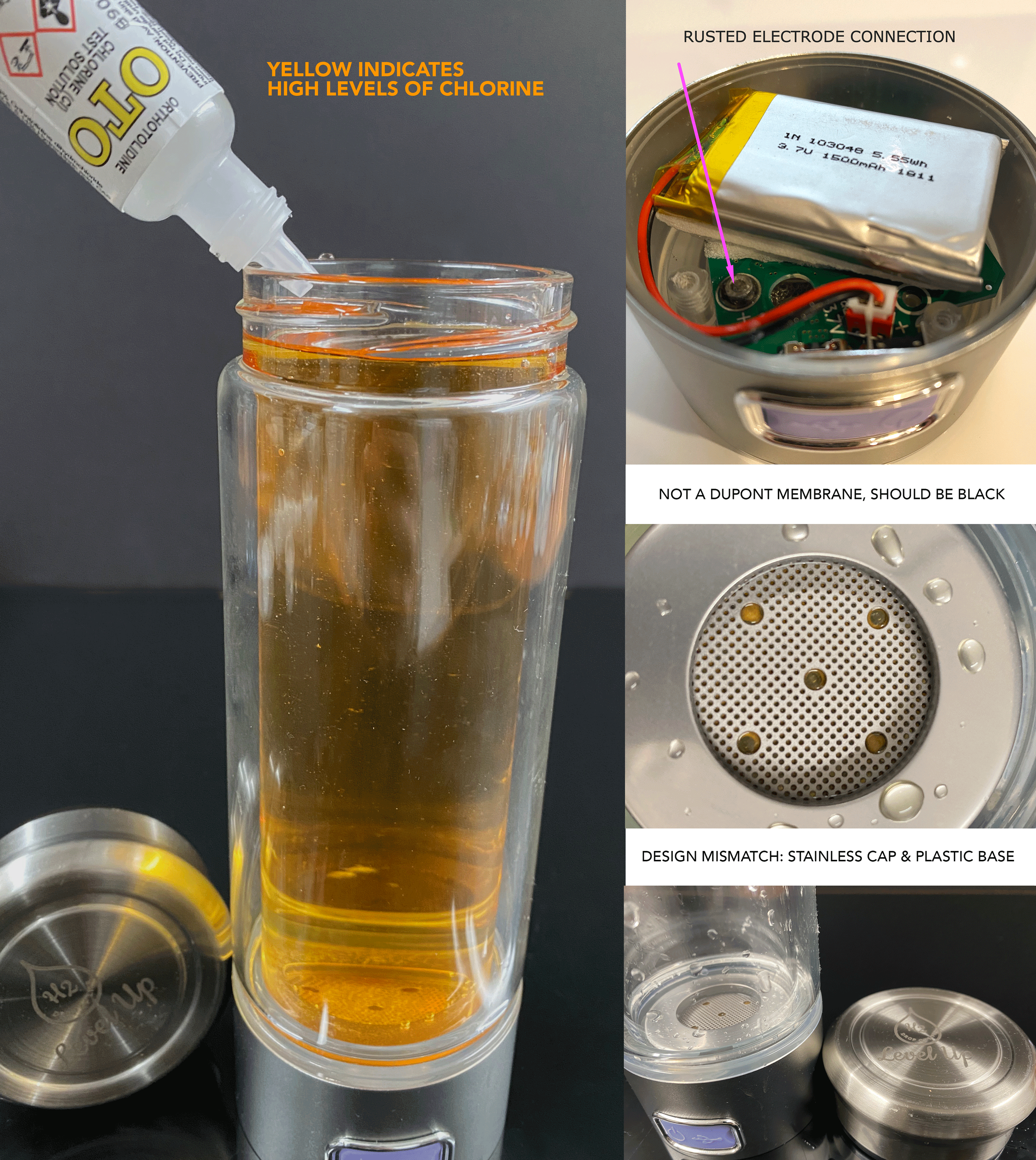 The anti-slip mat at the bottom of the generator collects too much dust and is difficult to clean.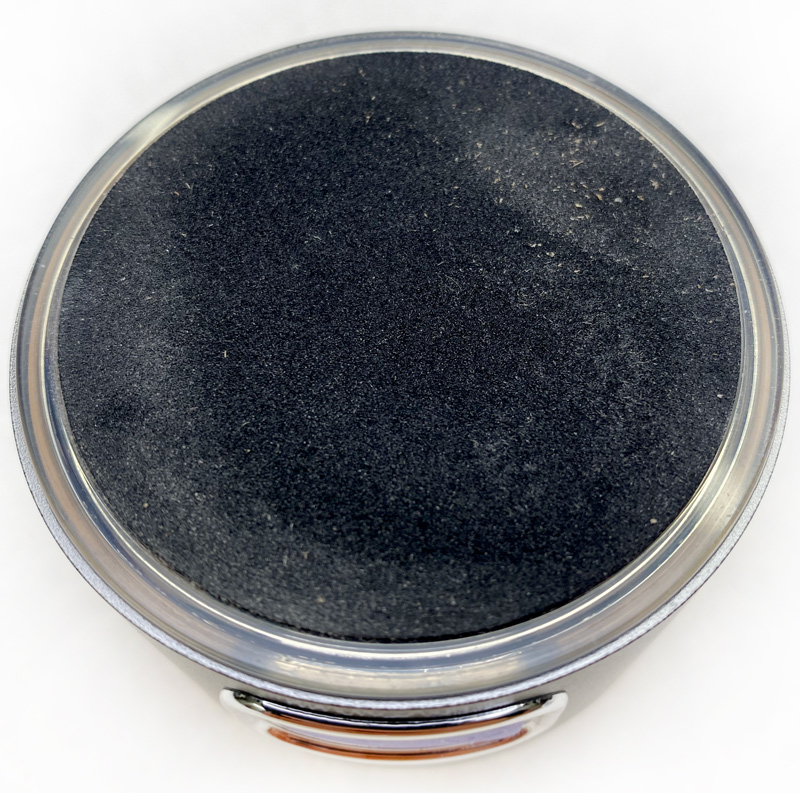 Business Name: NV17 Partners
Address: 563, 99th ave n, apt. 103 Saint Petersburg FL 33702 US
Bad quality + review manipulation
PROS
Prompt customer service
Free e-book
Spare parts
Cool party lights
CONS
Produces Chlorine
Cheaply made electronics
Confusing user's manual with many misspellings
Fake reviews
Frequent leaks which lead to corroded battery connectors
Doesn't use a quality PEM
Very short production cycle
Heavy device
Small water container
Design mismatch
Not a native English seller - difficult to understand
Specification:
LevelUpWay – Glass Hydrogen Generator Water Bottle up to 0.8 PPM
| | |
| --- | --- |
| Seller country | USA 🇺🇸 |
| PEM | Korea |
| Container material | Borosilicate Glass |
| Container volume | 260ml |
| Actual unit weight (without accessories) | 436g |
| Packaged unit weight (Amazon) lbs | 2.27 |
| Package dimensions (Amazon) | 10.2" x 3.94" x 3.82" |
| Chamber | Single |
| Bubble size | Small |
| Max PPM | 1.1 PPM |
| Ergonomic design | No |
| Battery capacity | 3.7V 1500 mAh |
| Cycle time | 3-6 Minutes |
| Produces Chrlorine | YES |
| Spare parts | YES |
| Works with regular bottle | NO |
| Tilt sensor | NO |
| Pressure release valve | NO |
| Membrane life | 1 year |
| Comprehensive instructions | NO |
| Native English customer support | NO |
| Waranty | 1 year |