H2 MAXX – Hydrogen Water Generator with Glass Bottle and Inhaler Adapter up to 1.8 PPM
ORIGINAL DESCRIPTION ON AMAZON

False claims (if present) are highlighted in red by Hydrogen Water Labs
The most compact personal Molecular Hydrogen Water Maker with an Inhaler Adapter and Self-Cleaning mode is the

best performing

portable H2 water generator on the market. It fits into your car cup holder and is super charged with the best Platinum coated Titanium (SPE) electrolysis Plates made in Korea and the best DuPont Membrane (PEM) made by DuPont in the USA. We use the best materials to give you the highest concentration of dissolved diatomic molecular Hydrogen to produce the most benefit.

You get top Hydrogen concentrates faster from 1.0 ~ 1.5 PPM in a 5 or 7 minute cycle and 2 PPM plus when you double cycle like we always recommend you do, plus negative ORP ranging from -350 to -600Mv. Now comes with a built-in easy to use Self-Clean mode cycle to keep your Plates clean. Premium non-toxic Platinum coated Titanium electrode plates cost a little more but don't leach toxic nickel, molybdenum or chromium into the water like cheap ionizers.

Use the Inhaler as a water substitute on car or plane trips and when relaxing in evenings when drinking water isn't an option. Comes with a durable single wall 14oz/400ml borosilicate glass bottle and a kit to adapt to store water bottles when on the go. Operates plugged into any USB port or wall outlet and you can use the built-in lithium battery for portability.

We are a US company

and offer a full 1 year warranty and daily phone support 7 days a week to answer your questions or resolve any problems. Call us and let us guide you to good health because no other company understands the new science behind hydrogen hydration protocols better than us.

Be advised that H2 benefits require drinking 1 – 2 liters of water per day

. Do Not Purchase if that is not a daily habit. Instead contact us for other options. Our device works with all potable water types: distilled, RO, filtered water and separates and expels Oxygen and Ozone automatically out the waste chamber valve so you only get pure 99.999% Hydrogen gas dissolving into the water.
Our affordable portable machines were specifically designed to make the highest levels of beneficial diatomic molecular hydrogen concentrate dissolve in water under its own pressure. We understand how to guide you on how to get the most benefit from Hydrogen hydration based on your health, budget and lifestyle because benefits are dose dependent. We know how confused you are with so many cheap ionizers that were designed to only alkalize water and won't deliver any real measurable Hydrogen health benefits. Our superior technology is backed by Japanese research to combat our daily oxidative stressed-out dehydrated and over caffeinated WiFried lifestyles. Hydrogen keeps cells healthy and energized to control free radical damage that age us rapidly into declining health. Make it and sip it all day right out of the glass bottle where ever you are or share by either pouring into a glass or take turns using it. If you are a Biohacker, C60 user or just want to live long and healthy, -research has proven High Rich Hydrogen water will keep your cell battery (ATP) charged; boost your anti-oxidant glutathione, raise nitric oxide levels to improve circulation and control your inflammation and Reactive Oxygen Species. We are the No. 1 Selling Hydrogen Water maker worldwide because we offer the best price, warranty, support and exceptional customer service. Welcome to the Hydrogen Revolution! YOU'RE GOING TO LIKE THE WAY YOU FEEL!
Business Name: H2WATERFORLIFE LLC
Address: 124 Litchfield Road Morris Ct 06763 US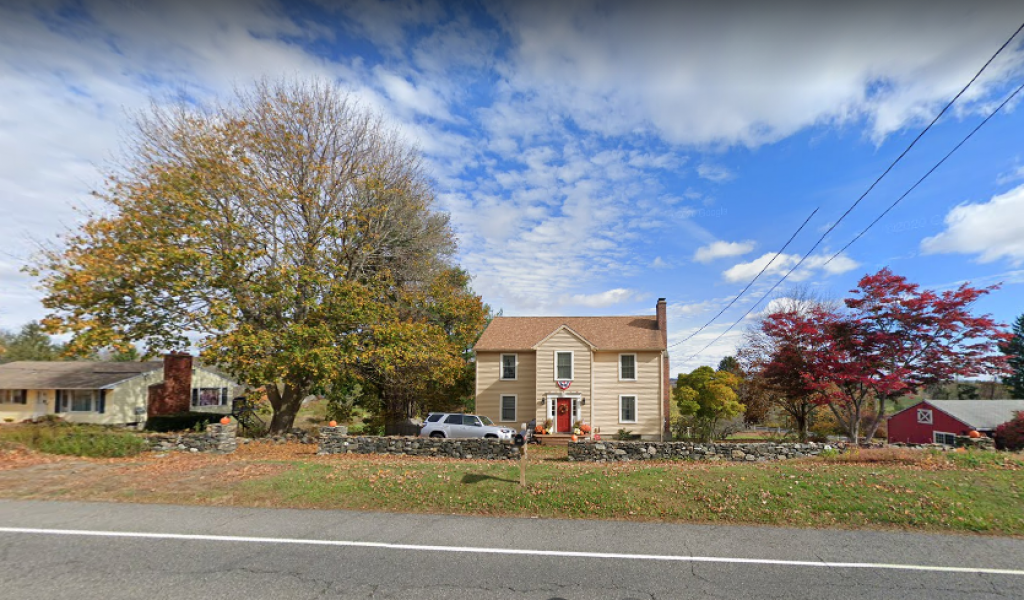 ORIGINAL DESCRIPTION ON AMAZON False claims (if present) are highlighted in red by Hydrogen Water Labs The most compact personal Molecular Hydrogen Water Maker with an Inhaler Adapter and Self-Cleaning mode is the best performing portable H2 water generator on the market. It fits into your car cup holder and is super charged with the […]
PROS
Inhaler accessory
self-cleaning (ozone)
CONS
False claims
Too big and heavy
Cheaply built
Specification:
H2 MAXX – Hydrogen Water Generator with Glass Bottle and Inhaler Adapter up to 1.8 PPM
Hydrogen Water Bottle - Specifications
| | |
| --- | --- |
| Seller country | USA 🇺🇸 |
| PEM | DuPont USA |
| Container material | Borosilicate Glass |
| Container volume | 400ml |
| Packaged unit weight (Amazon) lbs | 1.54 |
| Package dimensions (Amazon) | 11.57" x 4.84" x 3.31" |
| Chamber | Dual |
| Bubble size | Small |
| Max PPM | 1.2-1.5 PPM |
| Electrodes | Platinum coated Titanium |
| Ergonomic design | No |
| Cycles per charge | 12 Cycles |
| Cycle time | 5-7 Minutes |
| Produces Chrlorine | NO |
| Spare parts | YES |
| Works with regular bottle | YES |
| Tilt sensor | NO |
| Pressure release valve | NO |
| Membrane life | up to 3 years |
| Comprehensive instructions | NO |
| Native English customer support | YES |
| Waranty | 1 year |
Hydrogen Inhalers Specifications